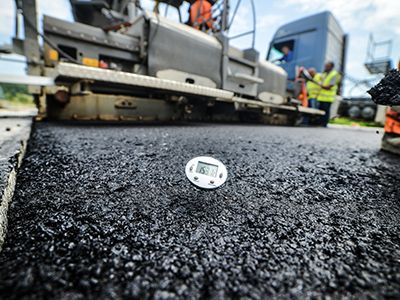 Unbeatable Crushing and Screening Equipment for Road Construction
Incorporating dependable crushing and screening equipment into your fleet ensures your road building project delivers a safe, accurately constructed road within the stipulated project deadline. At Crushing Equipment Solutions™, we apply our over 40 years of experience daily, delivering unsurpassed crushers, screens, feeders and conveyors from the world's leading manufacturers for your road building needs.
Whether working on rural roads or major highways, your equipment should be flexible, providing the specific material grades and sizes needed to construct exceptional roads. With the right equipment, you can ensure your aggregates provide optimal durability, traction and thermal properties to meet functionality and safety standards.
From sales to rentals and more, our strategic industry partnerships allow us to provide first-class crushing and screening equipment for road building from these leading brands:
Parts: (833) 399-0240 Sales, Rentals, Services: (720) 582-9876
Crushing Equipment for Road Building
Regardless of the type of road building project, you'll need versatile crushing solutions providing various aggregate grades and sizes. Our road construction equipment options include:
Cone, gyratory, jaw and impact crusher solutions that allow you to produce everything from fine to coarse aggregate.
Different configurations, including mobile, stationary and portable setups, to fit your project scale and location.
Tailored road building crusher solutions designed to fit your project's unique needs.
Screening Solutions for the Road Construction Industry
Separating aggregate sizes and grades is essential to the crushing and road building process. Support your aggregate production processes with top-of-the-line screening tools from Crushing Equipment Solutions™, such as:
Vibrating, horizontal, modular, static, open-cast and inclined screens for efficient grading and sorting of materials for road construction.
Custom-designed screening configurations for road building sites with particular requirements.
Road Building Feeders and Conveyors
Every road building project needs reliable feeders and conveyors to transport aggregates from one point to another, promoting productivity and ensuring project profitability. Our selection of conveyor and feeder solutions extends to:
Pan, electromechanical, grizzly and apron feeders designed to handle road construction materials effortlessly.
Telescopic magnum, stackable, overland and tripping conveyors equipped for the varied and often rugged environments associated with road building projects.
Solutions engineered according to your distinct project or site requirements to promote maximum efficiency.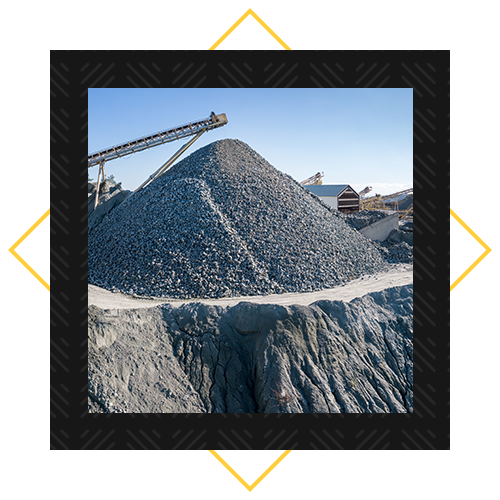 Partner With the Crushing and Screening Professionals
When you choose Crushing Equipment Solutions™ as your road construction partner, you benefit in the following ways:
You'll have a crushing and screening expert on your side to provide you with advice and guidance regarding your road building project.
Our passionate and committed team delivers unmatched service and customer satisfaction across all disciplines, including sales, rentals, parts, service and repairs.
We offer premium-quality equipment from world-class brands, ensuring you receive the best possible equipment for the job.
Crushing Equipment Solutions™ Has the Road Building Equipment You Need
Crushing Equipment Solutions™ takes great pride in being the leading provider of equipment for the road construction industry in Texas and Oklahoma. When you work with us, you can rest assured we'll meet your crushing and screening needs. Contact us online or at 817-305-6909 and find out how our accomplished team of experts can provide you with the solutions you need.