Quality Equipment for the Mining Industry
In this industry, having a trusted partner who can provide the crushing and screening equipment you need for mining is vital. At Crushing Equipment Solutions™, we leverage our over 40 years of industry experience to bring you the best in durable and dependable products for maximum efficiency.
Extracting valuable minerals from waste rock is a complex process involving several steps, each requiring specialized equipment. Due to the robust nature of the minerals and the many consecutive hours of operation, your crushing and screening equipment must be hard-wearing, long-lasting, reliable and backed by a professional service team.
Crushing Equipment Solutions™ is a proud premier distributor of the following quality mining equipment brands:
Parts: (833) 399-0240 Sales, Rentals, Services: (720) 582-9876
Crushers for Mining
We offer a host of solutions to help you reduce minerals to the desired size or separate valuable minerals from waste materials, including:
Jaw crushers
Gyratory crushers
Cone crushers
Impact crushers
Stationary, mobile and portable plants
Custom crushing solutions
Mining Feeders and Conveyors
Incorporating reliable feeders and conveyors into your system helps ensure maximum productivity when moving materials from one part of the process to the next. These are some of the conveyor and feeder options we provide:
Apron chain feeders
Grizzly feeders
Pan feeders
Electro-mechanical feeders
Custom-built feeders
Telescopic magnum conveyors
Overland conveyors
Stackable conveyors
Tripping conveyors
Screens for Mining
Whether separating, washing or dewatering your minerals, having strong screens within your system is paramount. Our many screen solutions include:
Inclined screens
Horizontal screens
Vibrating screens
Open-cast polyurethane screens
Modular screens
Static screens
Mining Washers and Accessories
A wash plant is essential for scrubbing to break down and separate harmful materials or dewatering to remove excess water from minerals. Some of the key washers and related equipment for the mining industry we have available include:
Golf trommel wash plants
Vibratory gold wash plants
Log wash plants
Screw wash plants
Scrubbers
Polyurethane flood and spray nozzles
Other Essential Mining Equipment
Crushing Equipment Solutions™ offers more than washing, feeding, crushing and screening equipment for mining, such as:
Sluice boxes
Roughing jigs
Gold concentrators
Gold shaker tables
Water circulatory pumps and tanks
Stackers
Containers
Sieve bends
Slurry pumps
Asphalt-batch plants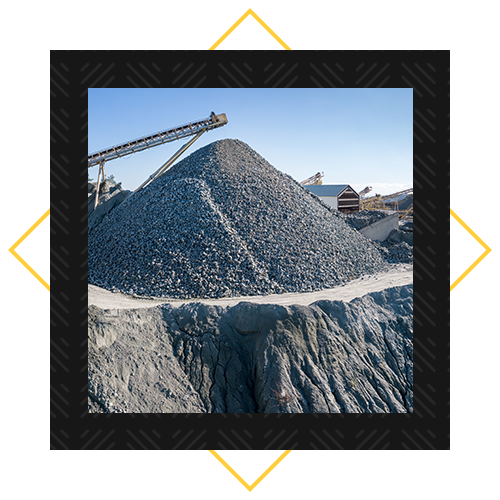 Why Choose Crushing Equipment Solutions™ for Your Mining Equipment?
Choosing Crushing Equipment Solutions™ as your mining equipment supplier has several benefits:
You'll receive only the highest-quality mining equipment from best-in-class manufacturers.
We have over 40 years of experience, so you know you're working with the crushing and screening equipment experts.
Our dedicated team will provide consistent service excellence and customer satisfaction.
Your Trusted Mining Crushing and Screening Partner
If you want to purchase or rent the best crushing and screening equipment for mines in Texas and Oklahoma, Crushing Equipment Solutions™ is ready to assist. When you buy or rent quality mining equipment through us, you can access the comprehensive parts, service and repairs our highly skilled team delivers. Maximize your operation's productivity by contacting our expert team online or by phone today to discuss your mining equipment needs.