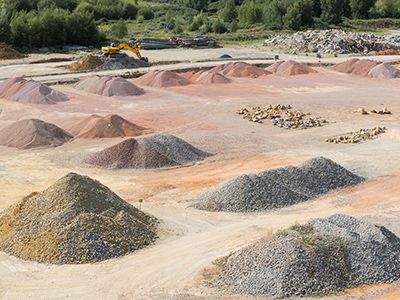 Improve Productivity With Top-of-the-Line Aggregate Equipment
Manufacturing aggregates for construction or other industries can involve several processes, depending on the material type and size of the aggregate required. Whether you're producing gravel, sand, fill or crushed rock, you'll need quality crushing and screening equipment for aggregates you can rely on. With more than four decades of experience under our belts, Crushing Equipment Solutions™ offers a range of services and equipment for the aggregates industry that is second to none.
Regardless of the crushing, washing and sizing steps your process includes or the desired dimensions of the end product, we have the equipment you need to get the job done efficiently.
Parts: (833) 399-0240 Sales, Rentals, Services: (720) 582-9876
Aggregate Equipment for Crushing
After you extract raw minerals from the earth, having crushing equipment is vital for reducing aggregates to a more manageable size for the remaining steps in the process. The type and size of the material will determine the kind of crusher you use, which could include jaw, impact, cone or gyratory crushers. At Crushing Equipment Solutions™, we provide a broad range of crushing equipment options, such as:
Stationary, mobile and portable crushing products.
Custom solutions engineered to meet your specific needs.
Washing and Classifying Aggregate Equipment
Washing aggregates to remove dirt and debris, classifying it and separating the material by size can comprise multiple steps and vary from site to site. However, the process typically involves using washers, screens, slurry pumps, classifying tanks, scrubbers and mills to achieve the desired results. Our extensive selection of washing and classifying equipment offers these advantages:
Multiple options, including vibratory and dewatering screens, circulatory pumps and tanks, slurry pumps, sand washing and classifying tanks, an array of washers, and more.
Expert advice and assistance for planning and building washing and classifying equipment for your site and requirements.
Screening Equipment for the Aggregates Industry
Hard-wearing screening equipment is a must to give aggregates ample opportunity to separate from other particles and pass through the screens. We strive to provide the best possible equipment for this essential step by:
Supplying machine-specific parts and covering all your repairs and service needs to ensure your aggregate equipment remains profitable.
Offering the broadest range of screening equipment, including custom-built options, to align with your goals.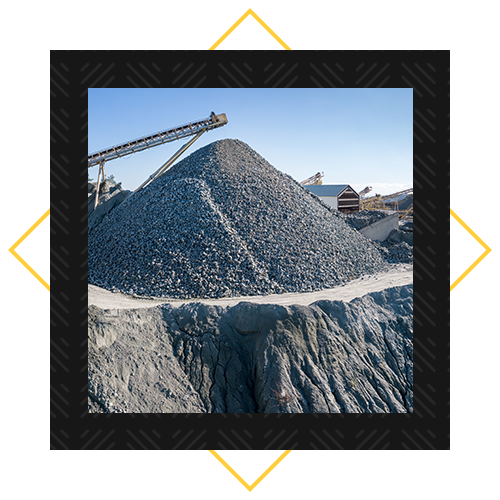 The Benefits of Working With Crushing Equipment Solutions™
You can benefit in several ways when you choose Crushing Equipment Solutions™ as your aggregate equipment partner:
We live by our core values of accountability, integrity and excellence, ensuring you receive unmatched service from our team.
Our skilled team has over 40 years of experience delivering high-quality equipment and services throughout Oklahoma and Texas.
We can meet all your crushing and screening equipment needs through partnerships with high-end brands, including McLanahan Corporation, Metso, Deister Machine Company, Madden Steel, TEMA ISENMANN, Masaba and Schurco Slurry.
Find Reliable Aggregate Equipment for Sale or Rent
If you're searching for high-end aggregate equipment for sale, Crushing Equipment Solutions™ has what you need. To discuss your specific needs and determine your options, call our team or reach out to us online.